Here's something interesting about weather radar.
These are enhanced mosaics from NOAA's NWS South Plains sector.
In this one from 1/8/2013, watch the top third of the loop carefully and you'll see inbound streaks moving quite rapidly from northeast to southwest.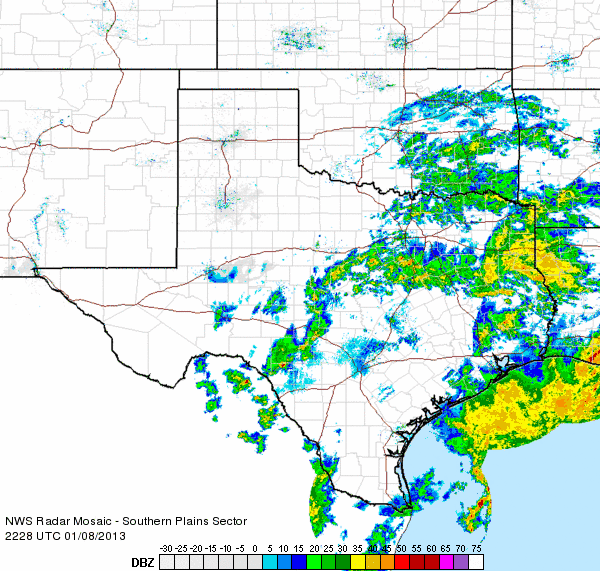 Now watch this one from 2/10/2013 and you'll see them mostly in the top right quarter, this time flying rapidly from the west-northwest toward the east-southeast.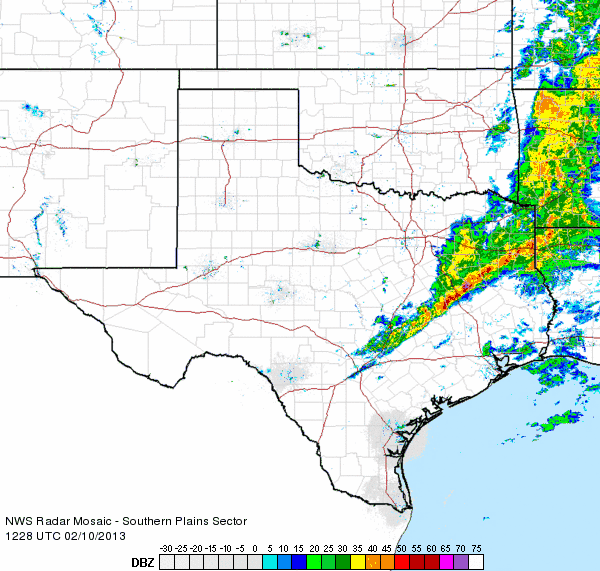 Finally, watch this one from today (2/12/2013) and you'll see them streaking through the center of Texas down to the coast and into the Gulf of Mexico, again moving in a west-northwest to east-southeast direction.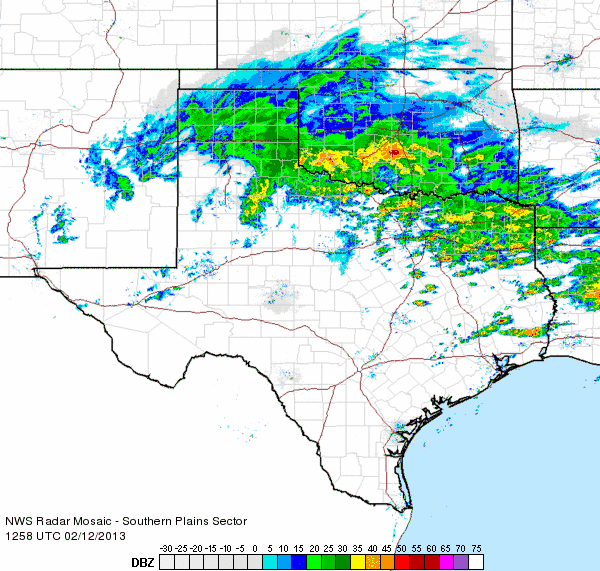 These returns on weather radar show up almost every day. Trust me, as a weather nut I pay attention and see them almost every day.
So what are they?
The obvious answer is meteors given their speed, clustering, and (generally) unidirectional nature. I haven't investigated this yet, so I'm asking as much as guessing.